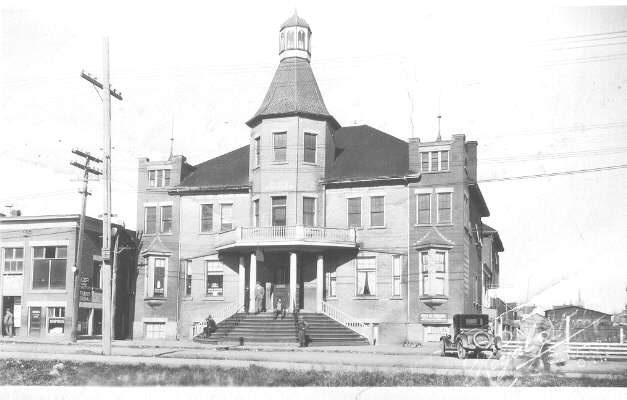 The Hoito Restaurant
The Hoito was established in 1918, and is perhaps the oldest co-operatively owned and operated restaurant in Canada.
The idea for the restaurant came about in a logging camp outside of Nipigon. Finnish bush workers at Kallio's camp were concerned that, while they could find cheap lodging in Thunder Bay, they couldn't find reasonably priced home-cooked meals. The request to open a co-operative restaurant was taken to the Board of Directors of the Finnish Labour Temple and was approved. Fifty-nine people pooled their money into $5.00 "Comrade loans" and hired union organizer A.T. Hill as the restaurant's first manager.
The Finnish Labour Temple
Built in 1910 by the Finnish Building Company Limited using the design of C W Wheeler, this unique building features the central polygonal tower supported by columns, the domed glassed-in cupola and two-sided oriel windows on the façade. Intended as a community meeting place, it originally housed a theatre, a library and a reading room.
Now a National Historic Site, this building stands today as Thunder Bay's first community auditorium and home of the world famous Hoito Restaurant!
Become a Member or Volunteer
Become a member and volunteer! Support the Finlandia Association of Thunder Bay and its mission to promote and preserve Finnish heritage, arts, culture and the Finnish Labour Temple. Together with its affiliate groups, it is the most significant living monument to Finnish immigration and settlement in North America. If you're interested in supporting the arts, culture, heritage and history, share an interest in the operation and preservation of the Finnish Labour Temple, Tapiola Park, Embassy and Hoito Restaurant, then please join!
With a membership, you will be promoting and preserving Thunder Bay's Finnish heritage, arts and culture.
Buy a membership today! They can be purchased at the Hoito.